SPHYNX KITTENS AVAILABLE
Call or email for info: 214-405-6752
Email us!
Serious inquiries only, please


Our kittens come with the following things:
3-year health guarantee
Lifetime guarantee for HCM
Spay/neuter & current shots
Kitten starter kit (food & litter samples)
Care sheet and vet records
TICA or CFA registration papers

Our kittens expect the following from their new families:
Unconditional love and a permanent family to call their own
Appropriate research / understanding of Sphynx breed and nature of cats before committing to ownership
Companionship - including a 4-legged buddy if left alone for long periods of time
Proper vet care and high quality food
Abidance by our contract
Attention to their special grooming needs
No declawing

AVAILABLE KITTENS


AVAILABLE ADULTS












Past Litter (2011)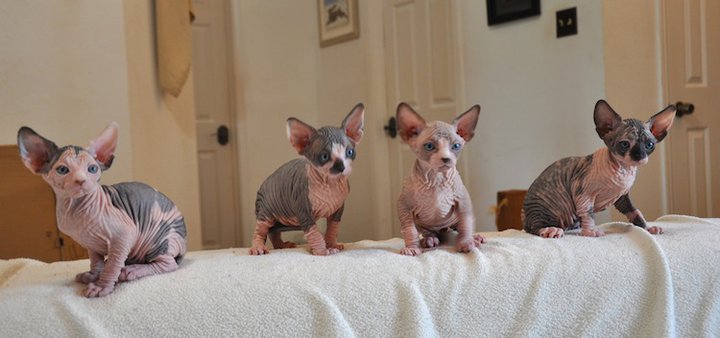 We reserve the right to refuse sale to anyone at any time and for any reason.
Finding suitable homes for our kittens is of utmost importance to us.